LED Anime Magic Circle Wireless Fast Charger Charging Pad
$CAD 51.95
$CAD 157.95
SAVE 67%
Sold by ZY and Fulfilled by Toronto Marketshop
EVERY OTAKU OR ANIME LOVER SHOULD HAVE THIS!

Tired of your tangling and boring mobile phone charger?

Are you looking for a usable item that would inspire your otaku spirit and would jive with other pieces of your anime collection? Summon The Energy That Will Revive Your Dead Phone Battery With The Anime Magic Circle Quick Wireless Charger!
Unlike other models- ours fits your ENTIRE phone. LED can be turned on or OFF. Comes with Charger & USB Cable
FREE SHIPPING WORLDWIDE
Just too awesome to be true...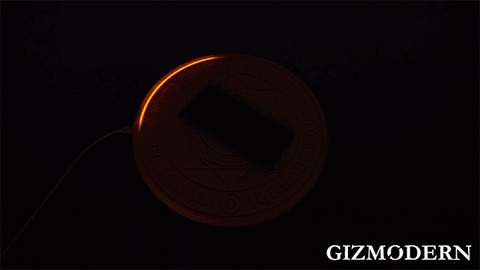 Make it look like you're practicing alchemy or magic with the light emanating from this magic array wireless charging pad. Ditch your standard charger that does not reflect your personality.

Stick with anime related stuff or make this as the center of attraction in a room. So even if you're not a hardcore collector, this fantastic piece together with other anime units would make a strong statement which indicates your love for anime.
The magic circle lights up as soon as you put your phone on it. Perform some serious tricks to call on the beasts, devils or gods.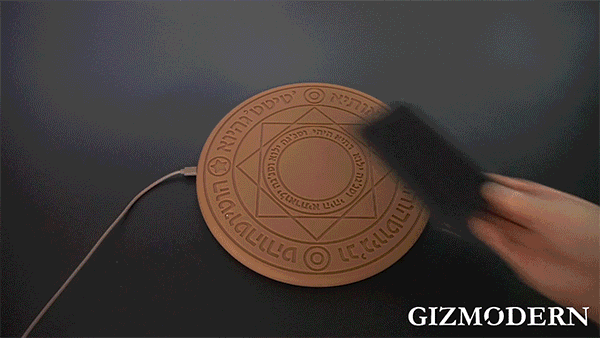 When you place your phone on the pad, place it forgivingly.
This wireless charger channels all the power into your phone very fast with 10W output.
Well, with multiple safeguards, this magic guy won't hurt your phone or desk.
Why Do You Need This Amazing Magic Array Circle Wireless Charger?
There are plenty of reasons why you'd want and need this:
It makes a stylish pad for your phone. Add a magical or anime feel into the room.
A fast-charging device

compatible with all phones with wireless charging capability

.
Comes with beautiful colors - Blue, Brown or Pink. Perfect gift for the anime fandom.
As safe or much safer that your current charging device. Lessens the wires and tangles.
Easy to store and makes a perfect anime decor. Great for an otaku desk!
Specifications:
Input: 5V, 9V
Charging Port: Type-C, Micro-USB
Power: 5W/10W
Material: ABS
Dimensions: 25CM*1.5CM
Compatible with most phones
Package List:
Magic Charger * 1
USB Cable * 1
Shipped directly from the manufacturer. 100% Satisfaction GUARANTEED!
You'll Also Love These